Stay hungry, stay foolish. You are as good as your last paper.
ACS Omega 2018, 3(10), 14371-14379
Molybdenum Sulfide Electrocatalysis is Dramatically Influenced by Solvents Used for Its Dispersions
Xing Juan Chua, Martin Pumera*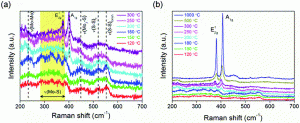 Transition metal dichalcogenides, especially MoS2 and related MoS3, have attracted attention as potential replacement of platinum for electrochemical energy applications. These materials are typically treated before the use in solvents. It is assumed that these solvents do not influence follow-up electrochemistry. Here, we show that the oxygen reduction overpotentials as well as inherent electrochemistry of MoS3 is dramatically influenced by solvents used, them being water, acetonitrile, dimethylformamide, or ethanol. This has a profound impact on the interpretation of the electrochemical studies and the choice of MoSx solvent treatment.