Expanding Horizons of Materials Science
The Nanorobots Research Center
Martin Pumera on BBCWorld
Martin is getting interviewed in BBCWorld broadcast about our uranium collecting nanorobots
More about Martin
Interview with Martin in Forbes magazine
Martin was interviewed by the Forbes magazine, telling about his research, plans and vision in the field of nanorobotics
More about Martin
The main goal of our Nanorobots Center is to push frontiers of materials science, to explore fundamental properties of active and smart materials and to translate them to applications improving living conditions of our society. Learn more about our research and areas of study below.
Our research expertise is wide, encompassing materials chemistry, electrochemistry, biochemistry, biology, synthetic chemistry and nanoelectronics. This allows us effectively tackle many important goals.
ACS Applied Nano Materials 2022
More than half of the members are foreigners from all parts of the world (Ireland, Sweden, Germany, Spain, Columbia, Venezuela, Peru, Portugal, Iran, Singapore) and we use English as main communication media. This is unique in the Czech Republic. We have wonderful people, who are great scientists but also who have great personalities. We value hard work, passion and love for science – and friendly personality.
We are constantly looking for highly talented students to work
We are constantly looking for highly talented, outstanding post-docs to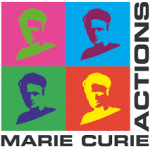 We will be very happy to support your application for Marie Curie post-doc at our group. We are very successful, out of 2 people applying in 2017 2 of them were funded!
Director of the AFN Center, Head of the Pumera Research Group
Martin moved to his Director of the Center for Advanced Funct. Nanorobots position from Singapore where he was tenured Assoc. Prof. for ~7 year at NTU. He was group leader at NIMS, Japan, from 2006-2009. He held ERC-StG grant and currently he is "2017 Highly Cited Researcher.
More about Martin...
Assistant Director of the AFN Center, Head of the Hermanová Research Group
Soňa is Asst. Prof. at the Faculty of Chemical Technology, with focus on polymers and drug delivery systems.
Nanorobots Center is located at University of Chemistry and Technology Prague, Czech Republic. We are located in the main building (see left top photo) as well as in Technopark (left bottom).